Back to Store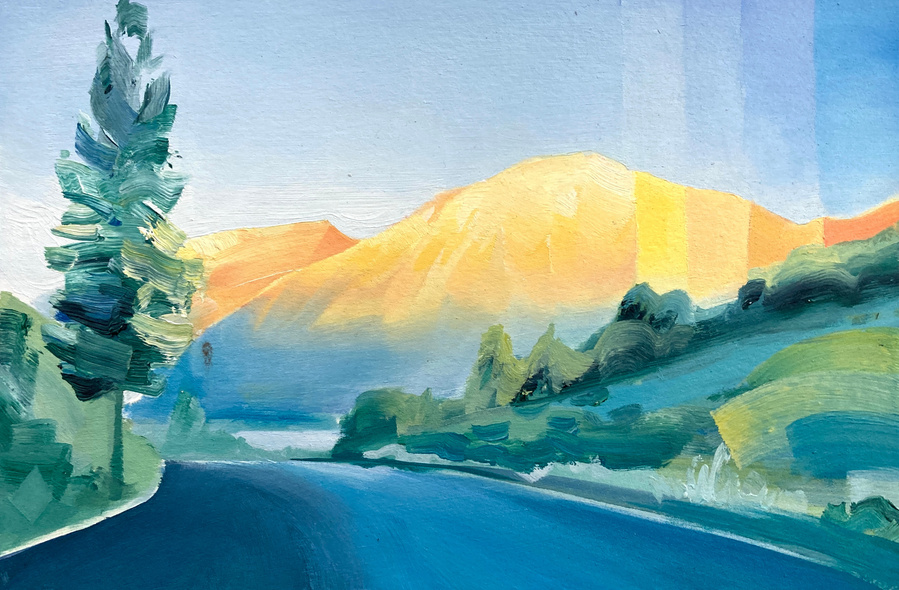 Daybreak Print
$100.00 USD
Shipping costs will be calculated at checkout.
It is a great pleasure to offer these two original limited edition giclee prints, based on your votes!
This painting is part of the Abstracted Landscape series. I awoke before dawn to view and sketch this peak and the surrounding country in the crystalline and cold light of daybreak. It represents the unique colors of light and sense of time we experience in the mountains, whether they be the Rockies or Sierras, the Italian Alps or the Jundu range north of Beijing. This piece is a signed artist edition print of an original oil painting. The full dimension of the print is 8.5"x11", with a white border around the image.
This is our first Timed Edition print offering, which will only be offered for a limited time, and will not be printed again. Printed on 100 percent cotton rag, archival paper, buffered, acid free, and museum grade, 310 gram.
Artworks typically ship within one to two weeks, and is likely to arrive before Christmas if ordered before 12/10/22, but not guaranteed. Please allow up to 6 weeks (domestic, US) for printing, signing, packaging and shipping.